Cadia Healthcare Capitol Dover | Why Care Transitions Are Important
Sep 2
It's no secret that the healthcare industry is in a state of flux. But what many people don't realize is that this upheaval isn't just affecting those on the front lines – it's also impacting everyone who relies on the health care system, including patients and their families. One of the most important ways we can all help make sure things run as smoothly as possible during this time of change is by learning about and understanding care transitions.
Better communication leads to better care.
When patients are discharged from the hospital, it's important that they – and their caregivers – receive clear instructions about what to do next. Unfortunately, research has shown that up to 30 percent of patients don't understand the discharge instructions they're given. This can lead to a whole host of problems, including readmissions, medication errors, and a general deterioration in health.
One way to reduce the risk of misunderstanding is to provide patients with written instructions that they can refer to after they leave the hospital. However, a new study suggests that simply giving patients written instructions may not be enough. The study, which was published in the Annals of Internal Medicine, found that patients who received both written and verbal instructions were more likely to understand and follow their discharge instructions than those who received only written instructions.
The study involved more than 700 patients who were discharged from the hospital after having a heart attack, heart surgery, or a procedure to insert a stent. The patients were divided into two groups: those who received only written instructions, and those who received both written and verbal instructions.
Care transitions can be complicated.
The reality is that most of us will need some help navigating the healthcare system at some point in our lives. Whether it's finding a new primary care doctor after moving to a new city or trying to make sense of a confusing diagnosis, we've all been there. And for those with chronic health conditions or who are facing a serious illness, the stakes are even higher.
But even though we all rely on the healthcare system, few of us know how it works. We often don't know where to go for care or what our options are. We may not understand our insurance coverage or be able to navigate the complex network of doctors, specialists, and facilities that make up our care team.
This lack of understanding can have real consequences. It can lead to delays in care, mistakes in diagnosis, and even unnecessary tests and procedures. It can add to the already high cost of healthcare and cause needless stress and anxiety.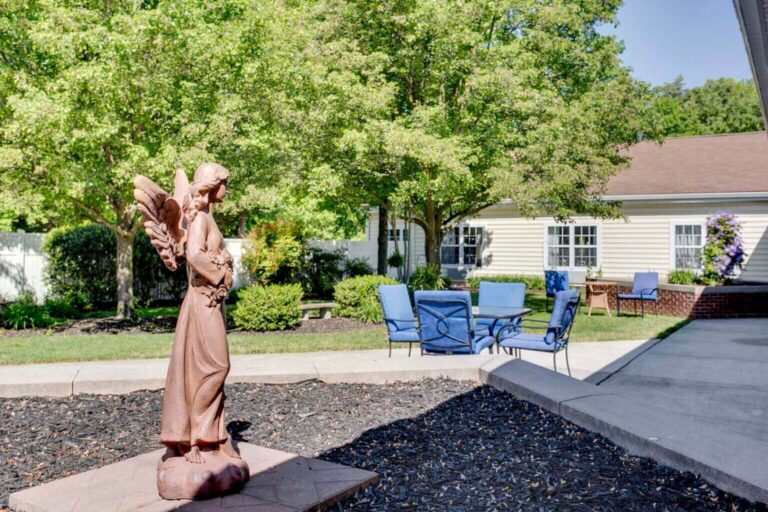 Poorly managed care transitions can be costly – both financially and emotionally.
Unplanned readmissions to the hospital are estimated to cost the U.S. healthcare system billions of dollars each year. But the financial cost isn't the only thing to consider. There's also the emotional toll that comes with managing a chronic illness or dealing with a loved one's declining health. When care transitions are poorly managed, it can add unnecessary stress to an already difficult situation.
One way to help reduce the risk of readmission is to make sure patients and their caregivers have all the information they need to manage their health conditions at home. This includes knowing what medications to take, how to monitor symptoms, and when to seek medical help.
Good care transitions require coordination and collaboration between different care providers.
For care transitions to be successful, they must involve communication and collaboration between all of the different care providers involved. This includes doctors, nurses, specialists, pharmacists, therapists, and home health aides. When everyone is on the same page, it helps to ensure that patients receive the best possible care.
One of the most important aspects of care transitions is making sure that patients understand their discharge instructions. This includes information on what medications they should be taking, follow-up appointments that have been scheduled, and any lifestyle changes that need to be made. Patients who are given clear and concise instructions are more likely to follow them and have a successful recovery.
It's also important for care providers to check in with patients after they've been discharged. This can help to ensure that they're doing well and answer any questions or concerns that they may have. Follow-up appointments are also a great time to make sure that patients are still taking their medications as prescribed and making any necessary lifestyle changes.
Care transitions are an opportunity to empower patients and their families.
The healthcare system can be intimidating, but it doesn't have to be. When patients and their families are involved in their care and understand what's happening at each step of the way, they can feel more empowered to take control of their health. This level of engagement is essential for making sure that care transitions are as smooth and successful as possible.
That's why, at my organization, we work to educate and engage patients and their families throughout the care process. We provide resources on our website and in our waiting areas, and our staff is always available to answer questions. We also hold regular events where patients can learn more about various topics related to their health.
One of the most important things that patients and families can do is stay informed about their loved one's condition. When they know what to expect, they can be more prepared for every step of the way. By working together, we can ensure that everyone has a positive experience with the healthcare system.
There are resources available to help.
If you're feeling overwhelmed by the thought of navigating a care transition, know that you're not alone. There are many different resources available to help, including patient advocacy groups, care coordination services, and online tools and resources. The important thing is to reach out for help when you need it.
The care transition process can be complex, and it's important to have a support system in place. Here are some resources that can help:
Patient advocacy groups: These organizations can offer guidance and support throughout the care transition process. They can help you understand your rights as a patient, navigate the healthcare system, and find resources in your community.
Care coordination services: These services can help you coordinate your care between different providers, track your progress, and manage your medications. They can also connect you with other resources, such as social services and support groups.
Online tools and resources: There are many online resources available to help you during the care transition process. Some websites provide information about specific conditions or diseases, while others offer general resources and information.
Care transitions are only going to become more common.
As the population continues to age and chronic health conditions become more prevalent, the number of people needing to navigate care transitions is only going to increase. Learning about and understanding the process now will help ensure that you're better prepared if and when you or a loved one ever need to go through it.
The most important thing is to reach out for help when you need it. Don't hesitate to ask your doctor, nurse, or case manager for recommendations on resources that can help you. You can also search online or ask family and friends for suggestions. Remember, you don't have to go through this process alone – some people and organizations can help.
Care transitions occur when someone moves from one level of care to another or from one type of care setting to another. This could mean moving from the hospital to a rehabilitation facility, or from home health care to hospice care. It could also involve changing primary care providers, or switching from one medication to another.
Looking for a top-rated rehabilitation center in Dover? Look no further than Cadia Healthcare Capitol. Our highly trained and experienced staff provides comprehensive rehabilitation services to help you regain your independence and return to your daily activities.
We offer a wide range of services, including physical therapy, occupational therapy, speech therapy, and more. We also have a full range of amenities, such as a heated pool, state-of-the-art equipment, and private rooms.
Whether you're recovering from an injury or illness, Cadia Healthcare Capitol is the perfect place to get the care and support you need. Contact us today to learn more about our services or to schedule a tour.